Bench Mounted Pump & Motor
This rig consists of a drip tray unit complete with carry handles on which the pump and motor mounting frame will be installed.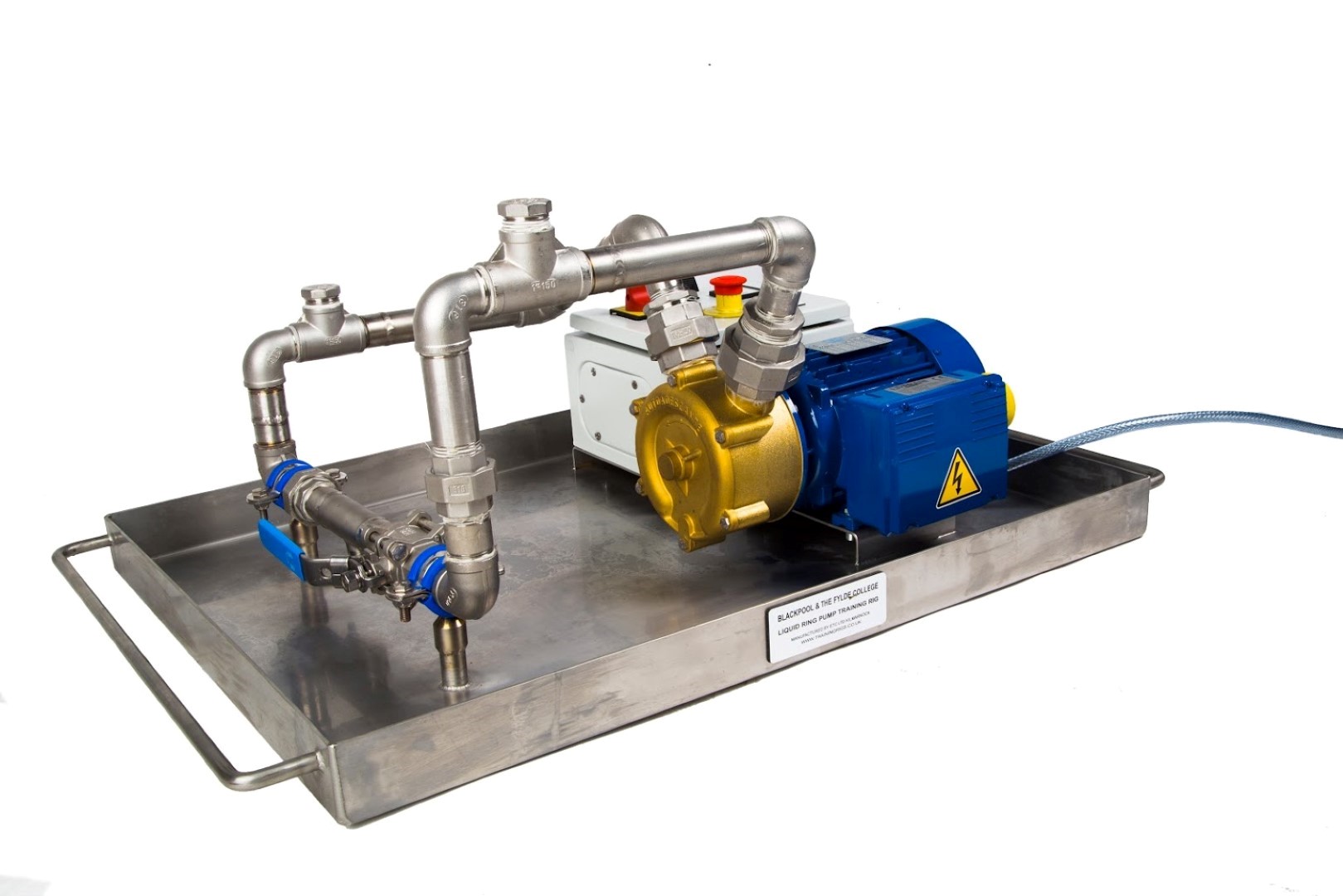 The unit comes compete with start / stop and emergency stop.
The pipework forms a closed loop to enable the unit to be charged with water to test the seals after the trainee has fitted the seals and aligned the pump and motor unit.
Fitted with a new pump & motor to the customers specification.
Designed in partnership with EDF Energy.