Electrical Fault Finding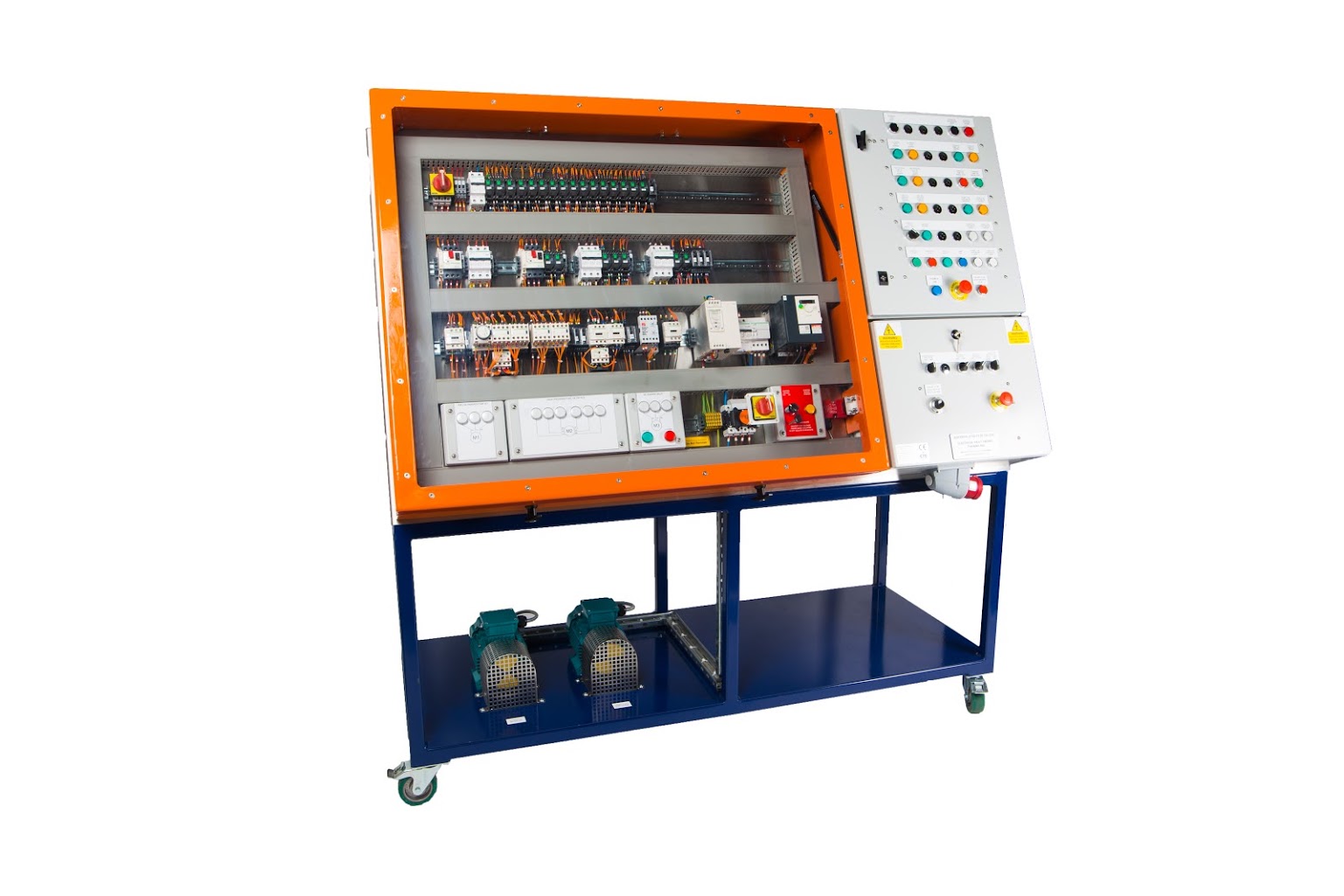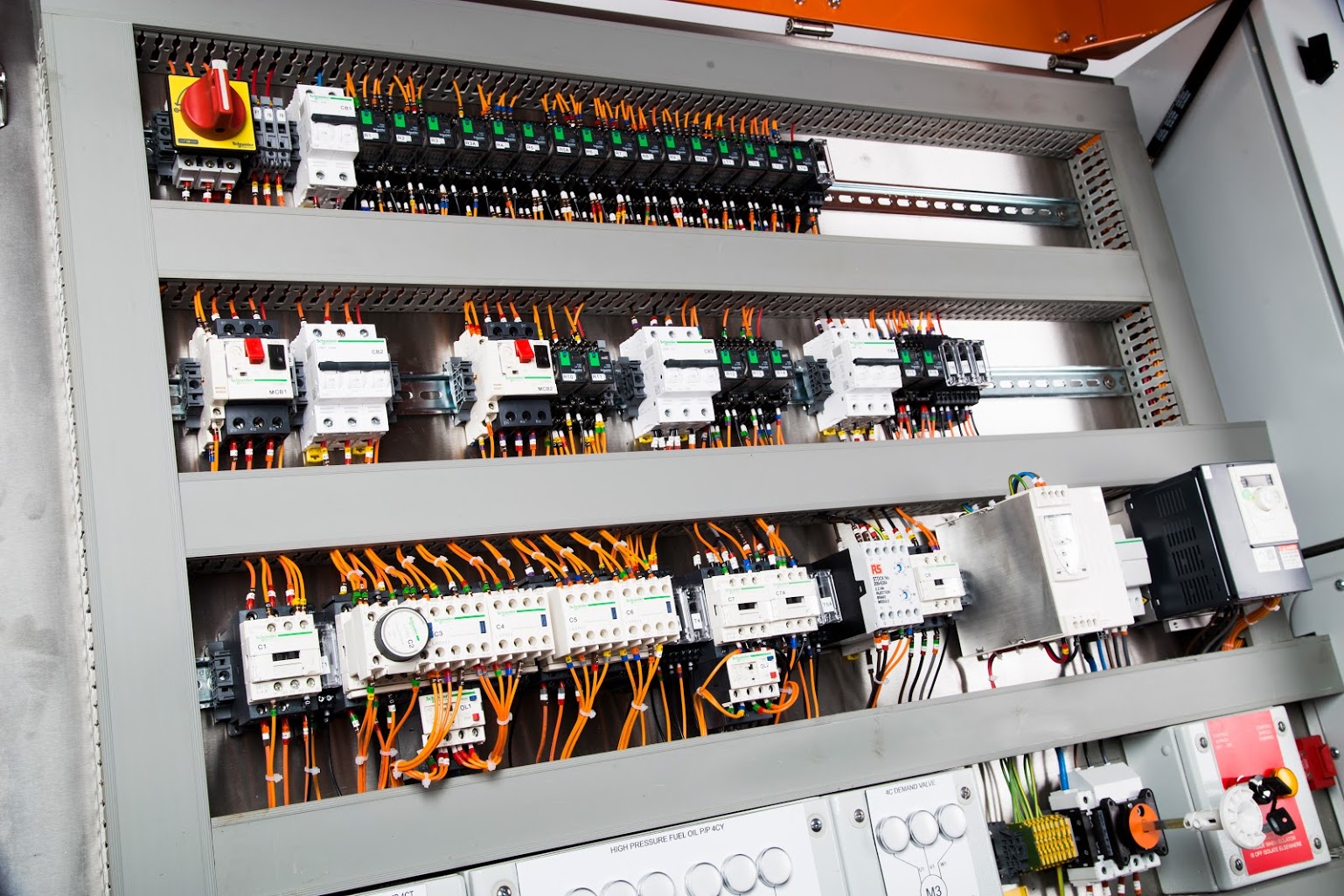 This product has been designed to aid in the training of apprentices and technicians in fault finding skills. It allows for 'hands on' experience with electrical control circuits which incorporate different types of motor starting circuits and relay logic control circuits.
A front mounted control panel simulates what the trainee would be operating in the field and a rear mounted enclosure allows the trainer to induce a selection of pre-set faults. The rig has a 415v supply which transforms down to 24v for the control circuitry. An interlocked Perspex guard is be fitted over the front of the panel to prevent trainees from accessing the electrical equipment unless properly isolated and supervised by an instructor.
Components are rail mounted onto a galvanised sheet which clads a polyester powder coated box section frame.
The rig is fitted with 4 polyurethane swivel/lockable castors. The rig incorporates the following power and control circuits, direct on line electric motor power circuit (DOL), direct on Line motor control circuit, DOL motor reversing power circuit, Motor reversing control circuit, Motor Star / Delta control circuit, variable Speed Drive power and control circuits (VSD), Emergency Stop safety monitoring circuits. The controls can be customised to simulate conveyors, hydraulic pumps, pusher arm controls etc.
The unit also has a lamp test facility & is fitted with 2 guarded motors with rotational indication disks to simulate controlled plant. The client can specify the make and types of components to be fitted to the rig.